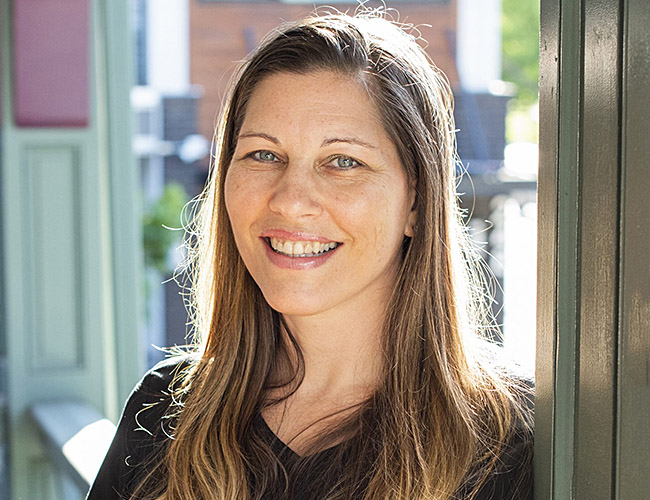 Owner / Crystalign Chiropractic
Board Certified Doctor of Chiropractic by the National Board of Chiropractic Examiners and the North Carolina Chiropractic Board of Examiners
Doctor of Chiropractic degree from Life University 2002
Bachelor of Science degree in Psychobiology from Florida Atlantic University 1997
Dr. Anya loves helping people of all ages attain a level of health they may have never experienced before. She has an innate desire to help others feel good in their body, and strives to be the healthiest version of herself possible. She has had practices in Fletcher/Hendersonville, NC, Chicago, IL and Rutledge, Missouri. Although she is from Chicago, she has lived on and off in Asheville since she was 18 and Asheville is her favorite place to live, work and play!
Dr. Anya gets the best results using a multi-faceted head-to-toe approach, blending several techniques including Full Spine Diversified, Thompson Drop, Activator, Logan Basic, Gonstead, Extremity adjusting, Webster Technique (for pregnancy), Pediatric adjusting and Trigger point therapy. Adjustments are tailored to the individual, and no two are ever the same. All adjustments are just the right pressure for the individual, ranging from light pulsations to firm adjustments when necessary.
In addition to chiropractic care, she offers Intuitive Healing through a form of Energywork she created called Crystalign EnergeticsTM in which she uses sound healing, essential oils, hands on healing and intuitive health coaching. In addition to her degrees, she is certified in Matrix Energetics, Medical Qi Gong, Hatha yoga, and Prenatal yoga and loves to talk about health, fitness and nutrition with her patients.
Dr. Anya builds lasting relationships with her patients…one filled with trust and mutual respect.
"When you peel yourself off my table, rubbing the marks from your face and wiggling around to see how your body feels…that dazed smile on your face is what I live for."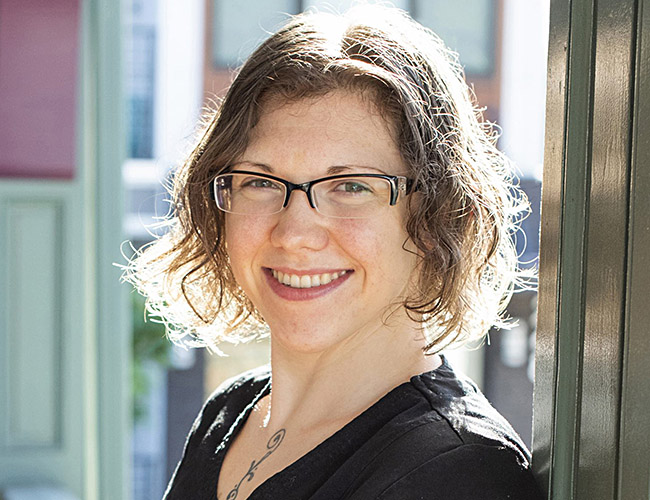 Board Certified Doctor of Chiropractic by the National Board of Chiropractic Examiners and the North Carolina Chiropractic Board of Examiners
Doctor of Chiropractic degree from Life University, 2018
Bachelor of Arts degree in Psychology from UNC Asheville, 2015
Dr. Molly first began her journey toward becoming a healer and holistic practitioner when her own health challenges perplexed her conventional physicians, forcing her to look beyond what mainstream medicine had to offer in order to heal herself. After years of seeking, studying, and experimenting, she finally stumbled across chiropractic. Within two months of getting under care, she started experiencing relief that years of strict diets, various herbal remedies, and sundry other healing modalities had been unable to achieve. She knew then that she was meant to share this gift that she'd received with others.
Dr. Molly uses a broad range of tools and techniques in her practice, tailored to individual patient's needs and preferences. Her overall approach to chiropractic is guided by the principles of Biogeometric Integration (BGI). BGI applies to the human body the concept of tensegrity, the mechanism by which a balance of tension and compression throughout a system of struts and cables allows that system to function against gravity with minimal energetic output. By understanding how the entire body is interconnected, Dr. Molly can get right to the root of the issue to achieve the best results. Within that framework she integrates tools from a variety of chiropractic techniques including Full Spine Diversified, Activator Methods,Thompson, Craniosacral Therapy, and Sacro-occipital Technique.
Dr. Molly also recognizes that just as the body is a unified whole, the mind and spirit are also full integrated with the physical form. To heal in a truly holistic manner, all parts of our humanity need to be recognized and welcome in the healing container.In order to include the entire person in each adjustment, Dr. Molly blends in wisdom from the various subtle and energetic healing traditions that she has studied.
In addition to chiropractic, Dr. Molly will also be offering services in CranioSacral Therapy, Visceral Manipulation and Energy Balancing. 
Dr. Molly completed her undergraduate degree in psychology at the University of North Carolina right here in Asheville. She graduated with the highest honors from the Doctor of Chiropractic program at Life University. She has also studied energy healing, stone medicine, and healing movement locally.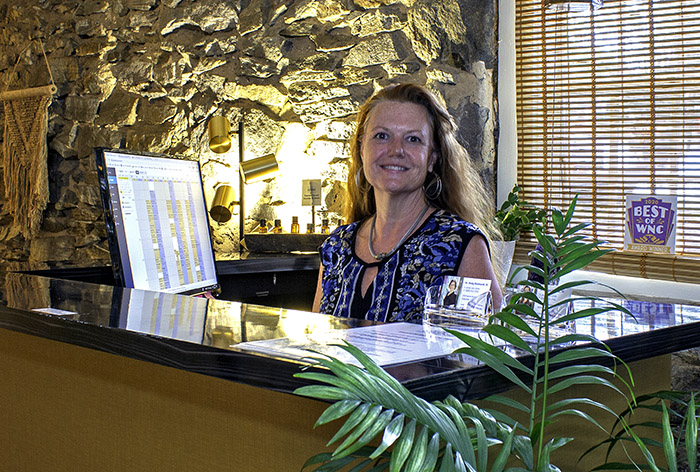 Tricia Baehr, Chiropractic Assistant
Tricia grew up in East Tennessee and has lived in the beautiful mountains of Western North Carolina since 2012. She is the mom of adult twin sons and daughter whom she helped to home school. She lives with her husband, daughter,  their livestock guardian dog, a bunch of chickens and one adorable cat on their small homestead. Which is adjacent to Earthaven Ecovillage where she met and became acquainted with Dr. Molly before Dr. Molly attended chiropractic school.
Tricia first received chiropractic care in the mid-1990's after being in several automobile accidents. The care and treatment she received then made a huge difference in her life and since that time she has been an advocate for chiropractic care on all levels.
Hearth tending and nourishing her family and others via local organic food is a great passion for her. Tricia believes that having a functioning body to accomplish these tasks is paramount. She has a multi-faceted background, from professional chef to business owner to corporate executive. She supports the work of local farms and farmers first and foremost and believes in a mind, body, spirit approach to living a life of wellness and thriving.
Tricia tends the Hearth at Crystalign Chiropractic as well, and delights serving our patients and staff in nourishing and supportive ways.